Hey friends,
There are 6 days until the New Year and I am more than ready for it. As of my Christmas post, I tried to be positive and look at the positive, but I can't really remember too many good things that happened. Granted, all my bad luck is happening towards the New Year so of course I feel like my "bad luck" is magnified.
Here are some habits that I'm hoping to leave in 2017:
Learning to let go
Slowing down
Being more patience + add more patience on top of that
Trusting myself more
This is a short list, but I want to focus on these the most. Of course there's more I want to work on but, for now, these are the main ones I want to focus on.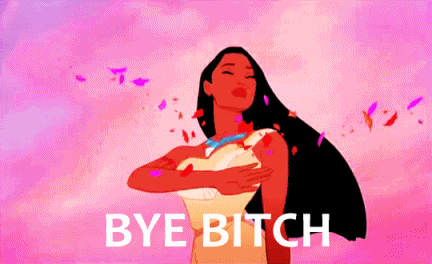 There's no specific order for these, just things I've been thinking about lately. I'm not going to explain why or go into detail, this is like a mental note for myself, something that I want to keep in the back of my mind for the whole year to remember.
Now that I've gotten that out of the way, let's focus on what I want to achieve in the New Year; and no, it's not going to be what everyone else says lol.
More challenges for my blog
Do more yoga (meditate)
Read more
Do something I've always wanted to do
Plan a vacation
Actually go on that vacation
Save up $2,000 (Just because)
Start bullet journaling
And just have an all around great year!
Possibly start a YouTube
I want this year just to be great, that's why over the weekend, I've been starting my bullet journal organization for the year. I think it's a lot of work, (and I recommend that if you start, make sure it's with pencil). I can see myself doing the journaling thing, but at the same me, I don't know if I'm going to keep up with it but I surely will try. As for the YouTube thing, I don't know how people do it. I can't do the YouTuber thing, I love being able to say what I want, not really having to show what I do on a day by day, it's just me, my words, and my thoughts. When I was younger I was able to do it, but I don't know what changed. I think it would be interesting for me to get back into it, to see where it goes, but the only thing is, I would hate for my writing my fall behind. My passion for writing is… appreciation and devotion. Maybe that's why I can't do that YouTube thing, of course, there's ways around it like writing scripts and stuff, but I'll think of something.
My main focus is I want to go into the New Year with an open mind, and happy feelings. Whatever will get me there is what I'm going to do, and if these things are going to do that, than I'll make the effort and try and do these things. One of the challenges I plan on doing, though, is a 30 day writing challenge. It's going to be tough, I feel like it'll be extremely tough for me, I mean… writing everyday? That's not even blogging anymore, that's like writing in a diary. I'm excited and nervous for the New Year and I can't wait to see what it has in store for me! Later!
With Love & Sweetness,