Hello friends,
Last week I had mentioned that I was participating in the challenge to write a book in 30 days; I did not succeed. So many things were happening in my life, and I hate using that excuse because, you make time for things you value. People spend hours on there phone, watching YouTube videos of people showing what a $4,800 apartment can get you in New York, instead of, oh let's say, writing more chapters in their book (so not me though). I just couldn't help it, writing for a blog and writing for a novel are two very different things. I enjoy writing for my blog because I can talk about multiple different things, coming up with a story is hard, here's why.
I'm not sure if I had mentioned but I recently just started watching The Game of Thrones. George R.R. Martin was the author of the best-seller books, "A Song of Ice and Fire," I guess some people read the book and was like, yo, I can see this as a TV series and a bunch of other writers by the name of, David Benioff, D.B. Weiss, Bryan Cogman, Vanessa Taylor, Jane Espenson, Dave Hill, got together and wrote a kick ass HBO series called, The Game of Thrones. Why I'm bringing this up? These people are geniuses, not only is the story line impeccable, they made up a language to go along with it. That's not the only place where you only see this type of writing, movies such as Star Trek is a huge example of this. Even movies and show that aren't as complex such as
ATL, Step-Brothers (or any Will Ferrell movie), Awkward Black Girl (or ABG and especially ABG, this is my ultimate favorite series of all time), Nacho Libre, Napoleon Dynamite, The Wood, John Wick, and the list can literally go on forever!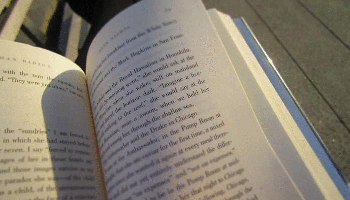 Writing for a blog, although I do love my blog with a passion, that's why I blog twice a week, I can easily push out five posts at a time with no problem. Maybe it's because I've been blogging for 7 years and know what kind of content I want, it's not hard for me to write; plus I don't talk about the same thing every time, maybe I'll do a follow-up but, you know what I mean.
I think apart of it is the fact that I'm so stuck constructing it to be a best-seller that it's blocking my original vision of just forming the story all together. (Plus I'm a Virgo, I think about everything too deeply lol). Even though I didn't finish the book, I did manage to at least get to the next chapter, for so long, I couldn't get past the chapter that I was on, all because of writers block but I manage to get through it, and I'm proud of myself for that, #TeamGoMe.
So overall, the month of November wasn't a total lost, I've written more for my blog than I ever did, and although I took a week off, (and boy did I need it), I was still writing at least something. I don't think anyone understands, how much I love to write! It is literally one of my passions, there is not a day where I don't think to myself that I shouldn't be writing, and if I'm not writing than I'm reading, so I can learn words, to become a better writer. Ever since I was a little girl, not too little maybe the age of 6 or so, I had a difficult time reading and writing, my mother was the one who really pushed me to love reading and writing. In addition then, before I could even articulate my first SAT word, I would write made up stories, if not that than short poems, I just had to be hand writing something or typing; words just needed to be formed into a sentence. That's why I've been pushing myself to write this book. Hopefully, this doesn't take me a whole… few years to complete. Later!
With Love & Sweetness,